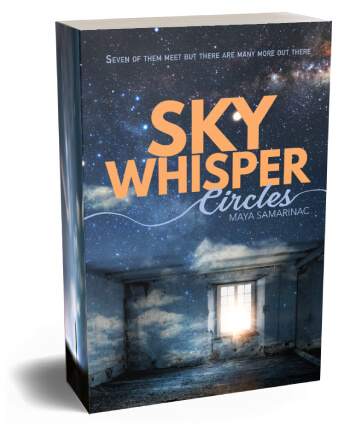 In the novel 'Sky Whisper', you can see examples of what happens when we meet people from our past incarnations, and how we can use these encounters for our growth and development, for the expansion of our consciousness.
As we journey through our own lives and meet other people, we sometimes have no idea what lies behind such encounters and what our lessons will be. This novel is about such meetings – about love and hate, pain, suffering, happiness, and understanding – about what they bring to us; to us as individuals and to the world we live in.
If this novel captures your attention, it is meant for you, not as a novel which speaks 'the truth' but as a vibration which can help awaken your truth.